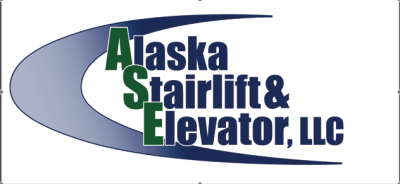 Creating accessible solutions for your home and business
Free Estimates & Consulting
During your complimentary visit we disuss/review:

- Your needs and priorities
- Equipment features, capacities, etc. to best serve end user(s)
- Site conditions that may need to be modified
- Create site sketch and/or shop drawings for your review and approval
- Residential elevators
- Wheelchair/platform lifts
- Stairway lifts
- Ceiling-mounted patient lifts
- Wheelchair lifts installed in vehicles
- Service all models (even if we didn't install)

Medical Insurance & VA Billing
We are providers for Alaska Medicaid for the following services:
- Environmental Modifications:     stairway lifts, platform lifts, patient lifts
- Specialized Medical Equipment:  vehicle lifts for vans, wheelchair tie downs, portable ramps, and parts/labor for repairs.
- Durable Medical Equipment:  grab bars for bathroom safety.
We are also providers for:
- Alaska Dept. of Veteran Affairs
- Medicare (patient lifts only)
- Private insurance, worker's comp
- Code Compliant installations.  Our work is permitted and inspected by Authorities Having Jurisdiction.
- ADA compliance.  Our team is knowledgeable with ADA requirements for new construction and retro work.
- Code corrections.  We can help you resolve code corrections  from State of Alaska or Municipality of Anchorage elevator inspection depts.
- Grants may be available for home accessibility; for more information call us at (907) 245-5438.
- Tax credit for small businesses who remove access barriers or improve accessibility for customers with disabilities.
- Tax deduction for businesses of all sizes that remove barriers in their facilities or vehicles.
- Tax incentives do not apply to new construction, they only apply to modifying existing facilities.



7944 Fake Ave, Door 56 Wonderland, NYC 12347
+92452 241564 +92452 458564