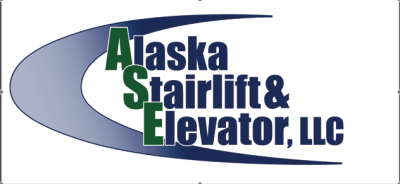 Creating accessible solutions for your home and business
Elevators are being incorporated into many new construction and retro projects as part of universal and "aging in place" design. An elevator can also increase the re-sale value of your property. Each elevator is custom-built to fit your home and includes your choice of features and finishes.

Alaska Stairlift & Elevator, LLC is the most experienced installer of home elevators in the state of Alaska. We are the factory-authorized dealer/installer/service center for several elevator manufacturers.

We also provide service, repairs, and maintenance programs for residential elevator equipment. 
When you have a  machine roomless elevator, you do not have to take up valuable square footage in your home with a dedicated machine room. The drive components are located in or adjacent to the hoistway. 3 year manufacturer warranty from date of shipment.
A hydraulic drive system offers a smooth ride and quiet operation. The elevator drive system and controller cabinet are typically located in a small area near the elevator - the location and size varies to best fit your floor plan. 3 year manufacturer warranty from date of shipment.

We can also offer horizontal sliding elevator doors with the look and feel of a commercial elevator if that meets your design needs. ​ ​​
More Information can be found at:
Pneumatic Vacuum Elevators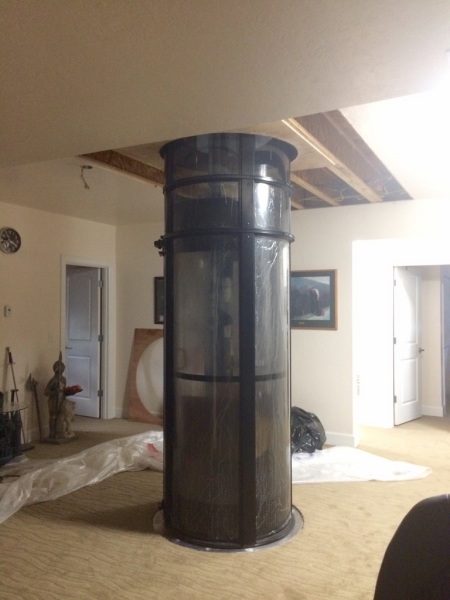 No pit, hoist way, or machine room required
Aluminum and polycarbonate cylinder structure

Automatic interior LED lighting and fan

Mechanical emergency safety brake system

One Year limited manufacturer warranty
More Information can be found at:
Pneumatic Vacuum Elevators car sizes
PVE Architect/Builder Resources



7944 Fake Ave, Door 56 Wonderland, NYC 12347
+92452 241564 +92452 458564